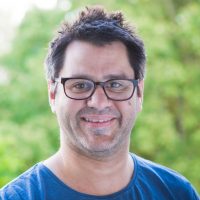 MEET THE FOUNDER OF CHKLSTY FOR CHECKLISTS
Chklsty was designed by Garion Hall, who runs several small online businesses employing a dozen people. Influenced by The E Myth, by Michael Gerber (an excellent book aimed at entrepreneurs whose businesses are growing, with tips for managing that growth), he introduced paper checklists and similar business process tools in 2007.
Since then, Garion's able to leave staff running the business, knowing things are done right, while he focuses on other projects. When the time came to "de-centralise" and run the business online-only (staff working from home or travelling), paper checklists would not do.
Garion made a detailed specification and worked with a web developer to bring Chklsty to life in 2015. A few times a year, new features are added. Here's how Chklsty works.
Chklsty is used for checklists in several of his businesses since then, and feedback was so positive from Garion's friends in businesses that he spun it out into its own company!