Checklist Case Studies Using Chklsty
A media production company was one of the first Chklsty clients. They use Chklsty extensively in their business for checklists. With a hybrid mix of three full-time staff and dozens of Contractors and a turnover of ~€1.5m, they make an interesting case study.
For privacy reasons, we've redacted some areas of screenshots in this case study.

Using Chklsty for checklists
They use Chklsty for a range of business functions as checklists. Some are highly specialised, for example:
Pre-production

Recruiting on-camera talent
New talent on-boarding
Selecting and organising talent for a shoot
Training talent

Production

"Ingesting" (copying) media and preparing metadata
Paying performers

Post production

Processing and preparing stills media
Editing and encoding video content
Other use cases are more typical, occurring in most businesses:
Accounting

End-of-Month
End-of-Year
Payroll

Marketing

Monthly emailed newsletter for clients
Monthly emailed newsletter for on-screen talent
Once-off mailers for sales stimulation

Admin

Collecting and processing postal mail
New employee / contractor onboarding
Petty cash claims
Training new employees / contractors
Media and Metadata Ingestion checklist
Perhaps the most interesting checklist they use is for Media and Metadata Ingestion or "MMI" (to ingest something is to absorb it in to the organisation). This checklist is 66 items long, and is completed around 10 times a week by three separate people each time.
After a shoot occurs, the Shoot Producer needs to upload the media files to the cloud, and provide some "metadata" (data about the shoot data, for example, camera used, exposure settings, on-camera talent's performance quality, size-in-bytes of the uploaded media, and so on).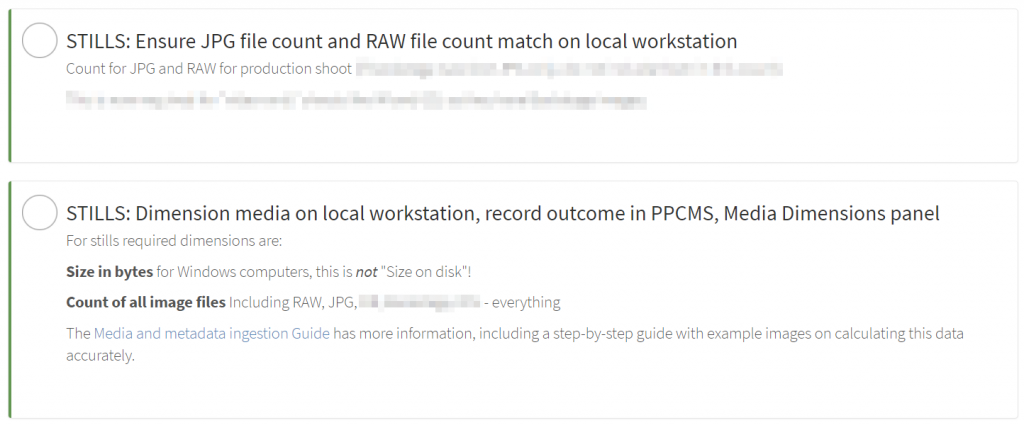 However, after a shoot has been delivered by the Shoot Producer,  the Talent Liaison needs to prepare documentation to pay the on-camera talent, check and store the Release form (where the performer gives permission to the company to use the media created of them).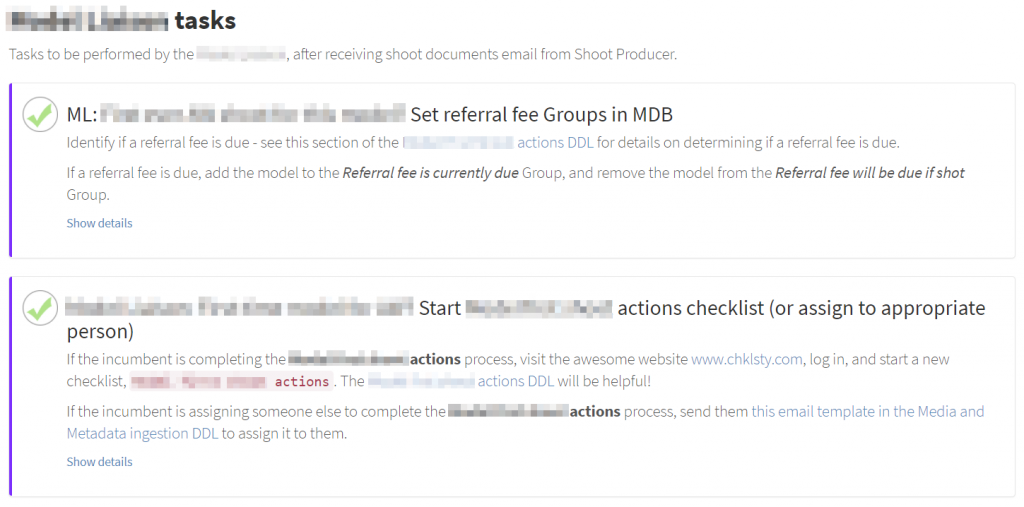 Finally, the Production Coordinator needs to do spot-checks on key aspects of the work done by Shoot Producers and Talent Liaisons, and complete some of their own tasks – for example, approve payment to on-camera talent, check the uploaded media is complete and has a beginning, middle and end, assign Post Producers, and so on.
While checklists are typically completed by just one person, the Media and Metadata Ingestion (MMI) business process has three people working currently on their own sections of the one checklist (this is an advanced feature of Chklsty).

Designing the MMI checklist
The designers of the Checklist Blueprint for MMI spent a lot of time tweaking the process to ensure it covered the common edge-cases (things that happen occasionally, and if not covered by the business process cost lots of time and frustration).
Key challenges
The key challenges of this business include:
Between 5 and 12 new shoots made each week
Works occur in seven different countries around the world, mostly in different timezones
Cost of €3,000 to €7,000 per shoot made
Extensive legal compliance requirements
Contractors do not work full time in the business
Integrates with other business systems and processes
So, it's essential these details are completed correctly for each shoot to minimise production loss and meet all compliance requirements. Additional considerations included:
Shoots for different clients
Shoots that are video-only, stills-only, or both mediums
Shoots done anywhere in the world
Three roles (Shoot Producer, Talent Liaison, and Production Coordinator) work on the process for one shoot sometimes concurrently
Contractors cannot invoice until checklist is completed
Their goal was to make a checklist that covered all of these needs and challenges, and had in-line tips to help users remember details of each task, email templates, and  links to other files, guides and support documentation.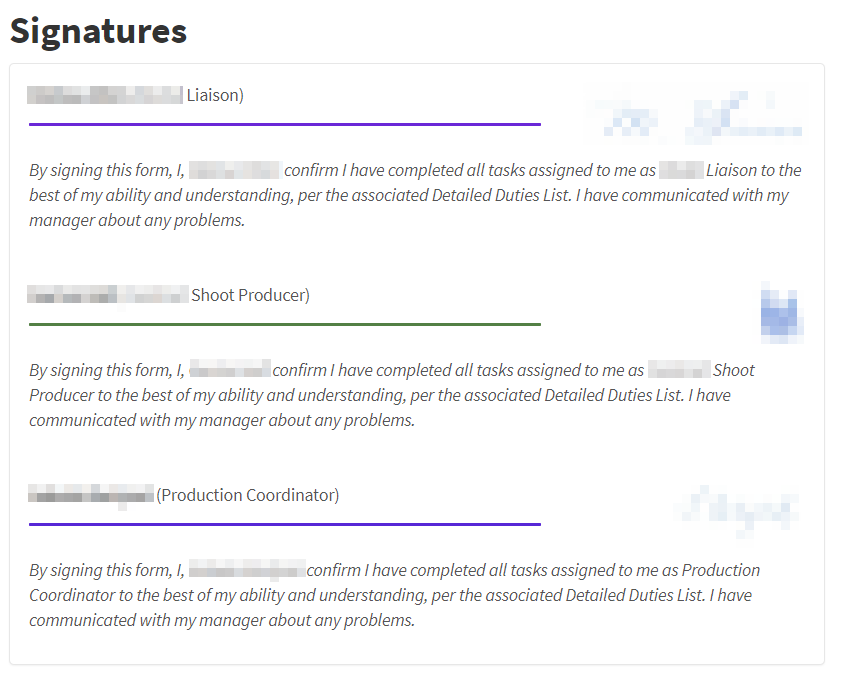 Interview with Production Coordinator about checklists and Chklsty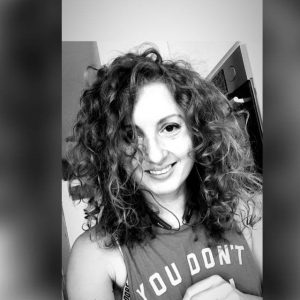 Izabela is the Production Coordinator managing 3 staff and 6 contractors who use Chklsty in the above case study. We asked her a few questions about how Chklsty works for her.
How long have you been using Chklsty?
I have been using Chklsty since  2015 and to be honest I could not imagine myself working without it! Whenever I hear about a company which does not use any sort of checklist to manage their business I get goosebumps on my skin (not in a good way).
It has to be horrible for all the employees, to keep in their head all the info about the tasks they need to perform, let alone the managers who need to know who has done what, when. Chklsty is an easy tool for managers / directors / owners to make sure the employees will do all the tasks they are expected to do.
Also, it is in a digital form which allows it to be accessed by everyone without passing a piece of paper… just send a link and that's it.
How many staff / contractors do you manage using Chklsty?
Currently nine.
How does Chklsty help you manage staff and contractors?
It helps to make sure the employees know what to do at each step of the process. Helps the employees and myself to be more organised (instead of having a lot of PostIt notes stuck to the desk we have all in one digital checklist).
I find it to be a very "healthy" management tool – neither employees or myself have to hold in our head all the steps which needs to be completed, which creates a space for other thinking processes and allows to focus on other important things in the business. It's also easily adjustable so I can add or remove the tasks if the process changes.
What's the most interesting use-case for Chklsty in your business?
Media and Metadata ingestion [as described above] as it involves three different departments to complete it. So it's the most complex but also most detailed one. Without having this specific Chklsty it would be very difficult to keep all the tasks at bay, and to make sure all the tasks were completed.
How many checklists would your staff / contractors start on each day?
On average, eight, but on busy days as many as 12.